Yeats and Elevation: The Nobel Prize Centenary Conference 2023
25-28 October 2023 Stockholm, Sweden
Yeats and Elevation: The Nobel Prize Centenary Conference 2023
25-28 October 2023 Stockholm, Sweden
W. B. Yeats and Elevation: The Nobel Prize Centenary Conference
About this conference
The registration is now closed.
This symposium will enable participants to address a variety of topics, including but not limited to the following:
Yeats and the Nobel Prize
The influence and reception of Yeats – both in Scandinavia and elsewhere
Yeats and the sacred
Yeats and transcendence
Yeats and tropes of elevation, including the flight of birds and tropes involving stars
Yeats and the canon – for instance of either England, Ireland or other countries
Yeats's influence on the cultural milieu of his time
Yeats as a public figure or intellectual
The history of the Abbey Theatre
 The conference will be an in-person event (i.e., there are no plans for online or hybrid components).
The conference will mainly take place on the premises of the University of Stockholm. There will also be some outings and events in other locations in the city of Stockholm, including the Town Hall of Stockholm and the Nobel Prize Museum in the Old Town of Stockholm. The conference fee will be 100 euros, covering the conference dinner as well as coffee and lunches.
Please note that all participants must be payed-up members of the International Yeats Society. To sign up as a member, please use this link: https://internationalyeatssociety.org/members/
We are keen to support Doctoral students and unwaged academics. We do this by maintaining a reduced IYS membership fee for these groups and offering travel bursaries. If you would like to be considered for an IYS travel bursary please include, along with the abstract for your conference paper, a maximum 200-word statement outlining your case for support. This should include detail about your current research project and the relevance of the conference themes to your ongoing work. All applications will be considered by the conference organising committee/ IYS executive Board.

6 October 14:00 - deadline for registration
25-28 October - Conference dates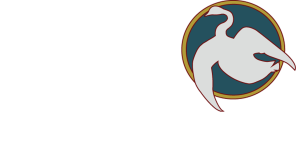 Stockholm University and the International Yeats Society